As we regularly do, this year we decided to spend a week in Croatia relaxing by the sea. There's nowhere in Europe quite like it – either for the varied and spectacular scenery or for the crystal clear water. This year we returned to the Isle of Pag, a few miles from the resort town of Novalja (definitely not my kind of place) – it's been ten years since we were last on the island.
Two things were different for us – we usually rent a 'Robinson's' (isolated) house whereas this time we decided to rent an apartment with people around, albeit still in a small village; we also decided to come by Vlochka, my Land Rover Discovery. This was the longest trip she's done and it was basically a test run for if we decide to drive to England. We spent weeks dealing with mechanics both in Slovakia and Poland, and forking out a large amount of cash to get her road-ready but I was still nervous the entire time as I didn't know if she'd make the trip or not. It's a 13 hour (1100 kilometre) drive each way and the trip covers various road types. There are a few hours of really bad roads, about 8 hours of solid motorway driving, and then a couple of hours of incredibly serpentine steep mountain roads in blistering heat. The journey took us from North to South of Slovakia, from the complete East to West of Hungary and then East to West and down to south West of Croatia – then back again. Vlochka did really well both journeys until about the 10 hour mark when the diff warning light kept flashing on. I've no idea why as it normally only does that when it rains. It's something that needs sorting out.
The Discovery gives us all so much more space when travelling and is extremely comfortable. The down side is the top speed, which doesn't quite reach the motorway limit, and it's terrifying to navigate the tiny winding back streets of Croatian towns in it – I can see why people rent mopeds.
The apartment was nice and only a couple of metres from the sea. The area we stayed in was mostly populated by Slovenian tourists, which was something new for us as we haven't really encountered them before. Very friendly and helpful people. There was also the odd Italian, German and Austrian, and a group of Czechs, which is more what we're used to.
My eldest boy, Brano, took a big liking to sitting on the apartment's terrace and people watching.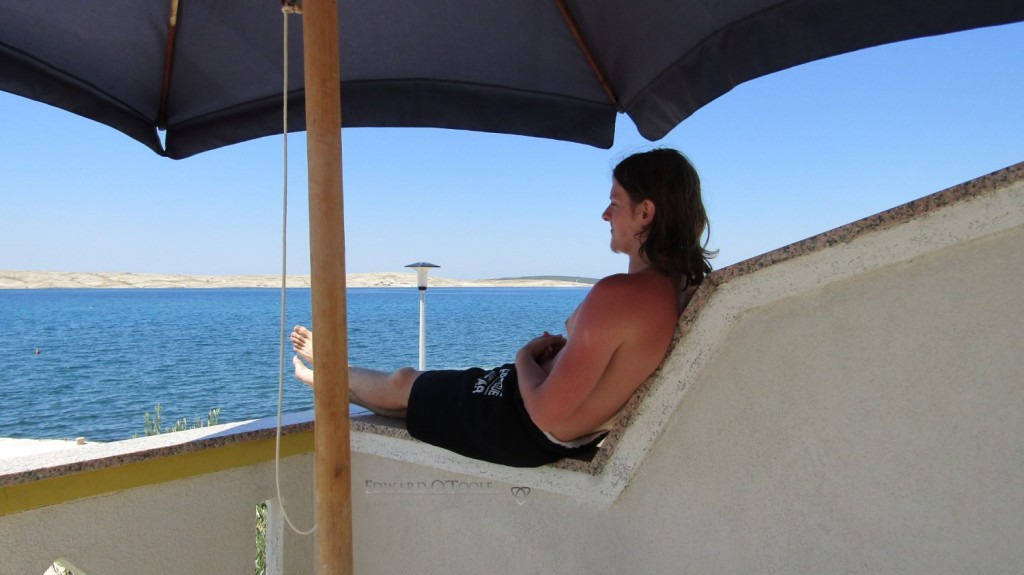 Croatia for us means a week away from the stress of normal life. TBH, there isn't really that much to do apart from swim and sunbathe, but sometimes that's what's needed. I like to use the time to snorkel and fish as both produce a Zen-like calm I normally only experience on a motorbike or in the bush.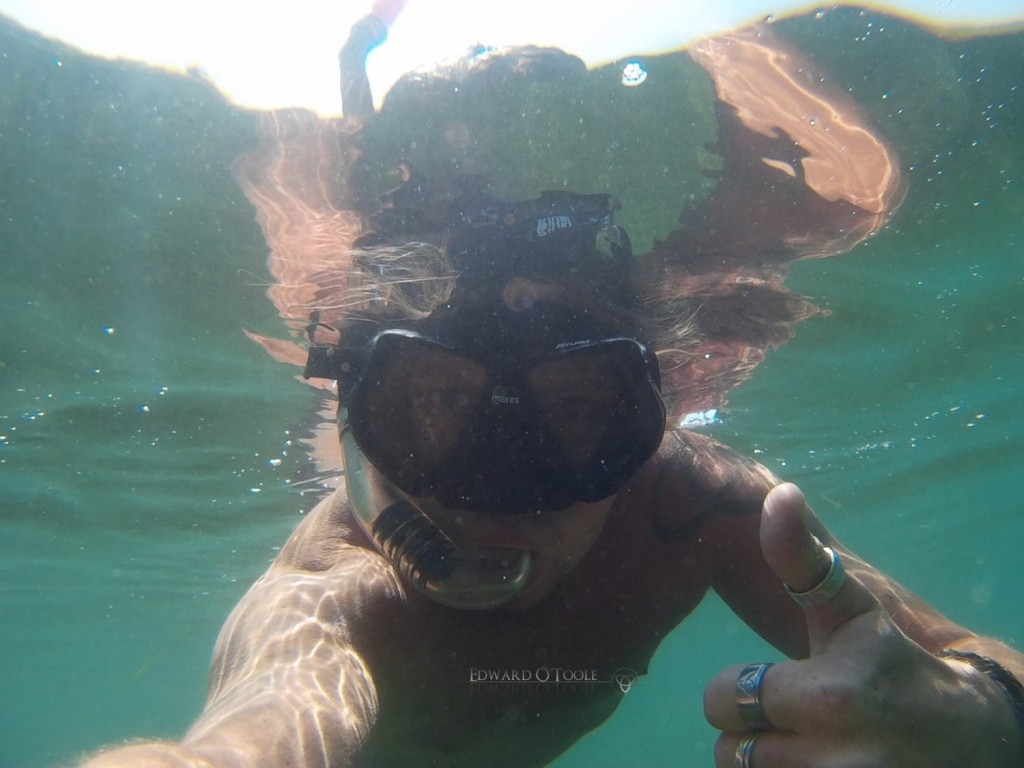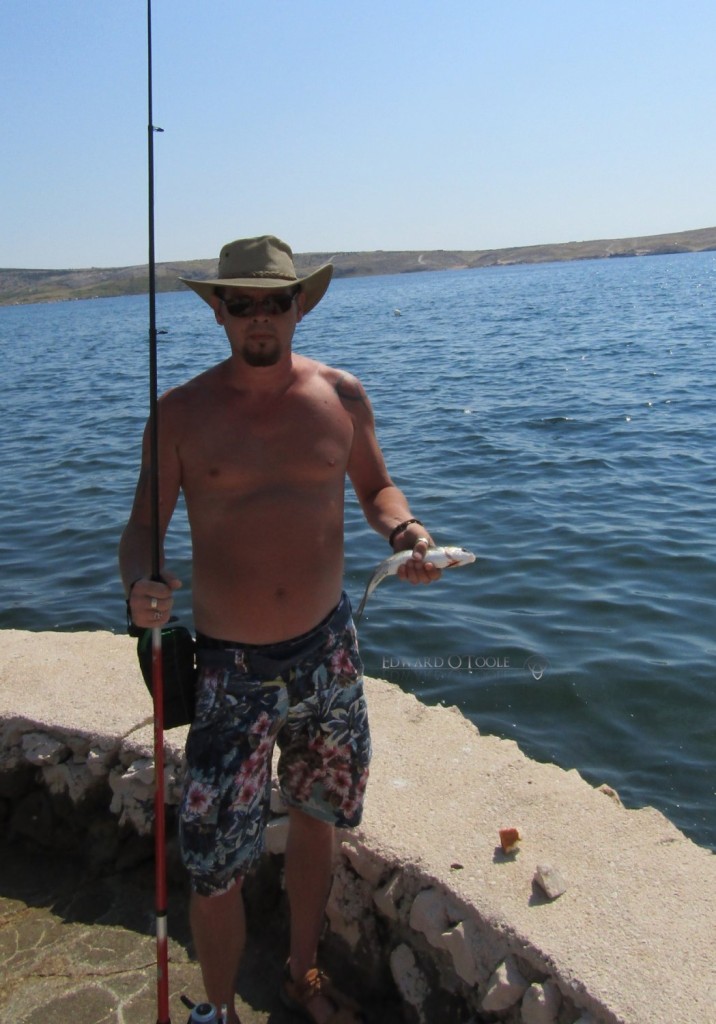 After several days of no luck, I finally ended up catching 5 fish –  each a different species. 4 were too small but one was of a decent enough size to cook and for us to eat.
The wildlife is sufficiently different to where we live due to us being in a completely inland country. Sadly, this year we didn't see dolphins.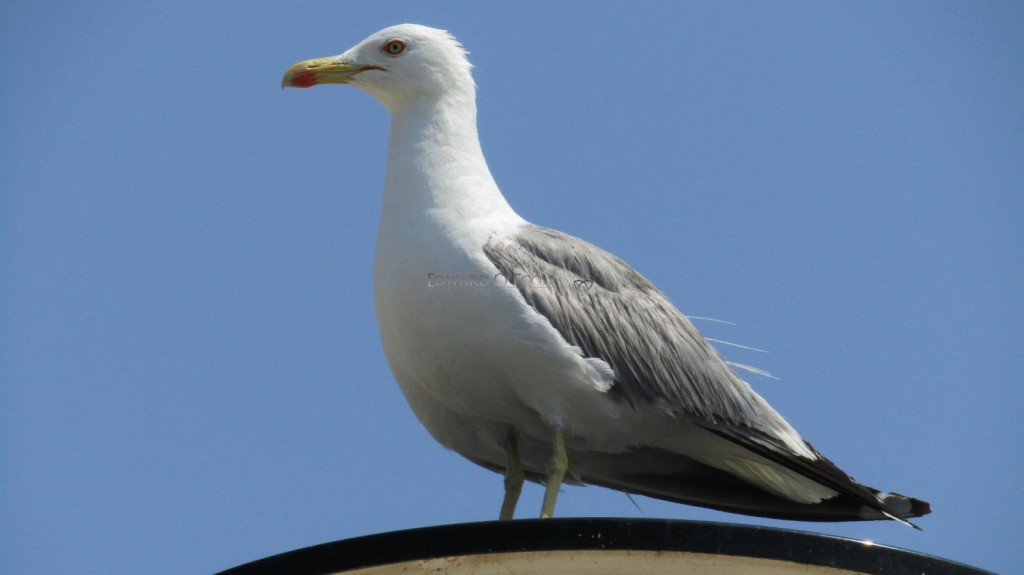 A Lesser Kestrel (Falco naumanni):
Probably the nicest location on Pag is the port of Lun, which also has an Olive Garden to wander around. It hosts the oldest olive tree in Croatia (1600 years old):
One of my favourite things abroad is products with brand names which wouldn't really work back home in the UK. This is cream of slag: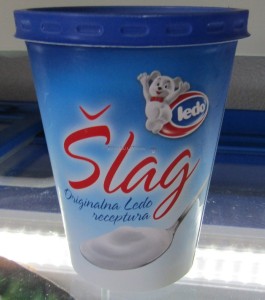 It's a shame it was such a short trip but it gave us some idea of what Vlochka is capable of (and what the mechanic needs to fix), so hopefully we'll embark on a longer journey in the coming months. Somewhere nowhere near as beautiful as Croatia, though. This is the ferry from the mainland to the Isle of Pag: