I decided to write this review because of all the hassles I've had finding a pair of Winter boots which can be used both in the bush and in an urban setting. Price-wise they're medium range. Last year I bought a pair of Lidl snowboots for 20 Euros and the sole and upper separated within a couple of weeks – so now I keep them as slippers for when I'm in my  house.
I do quite a lot of hill walking but I also need to be able to go to my office without standing out too much (which means no mukluks…). Also, due to increasing knee pain I've had to steer away from the traditional heavy leather army boots I've always worn and venture into the world of the ergonomic and ultralite.
Winters here in the Carpathian Mountains of Eastern Slovakia can be extreme so I needed something warm and waterproof, but also capable of taking some knocks as you never know what's buried beneath the snow. This year we've had down to minus 30 with a horrific Arctic wind lowering the temperature even further, plus several months thus far of snow and ice. The standard apres-ski snowboot is useless for my lifestyle as they rip easily and offer no ankle support.
Two years ago I bought a pair of heavy duty Polish army winter boots – basically insulated paraboots. These things are immense and fairly heavy but promise all the support anyone could possible need in the frozen bush or up a mountain.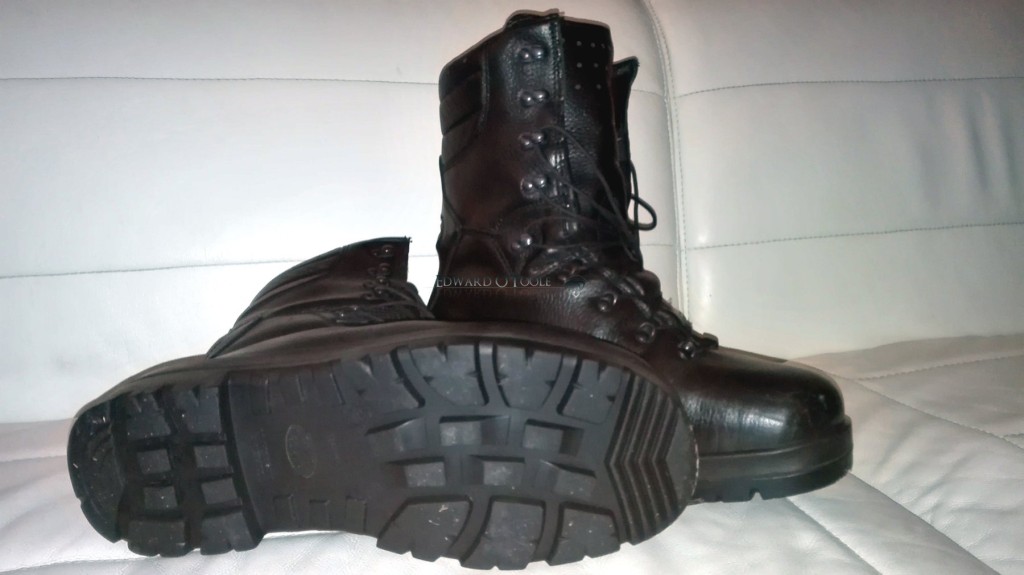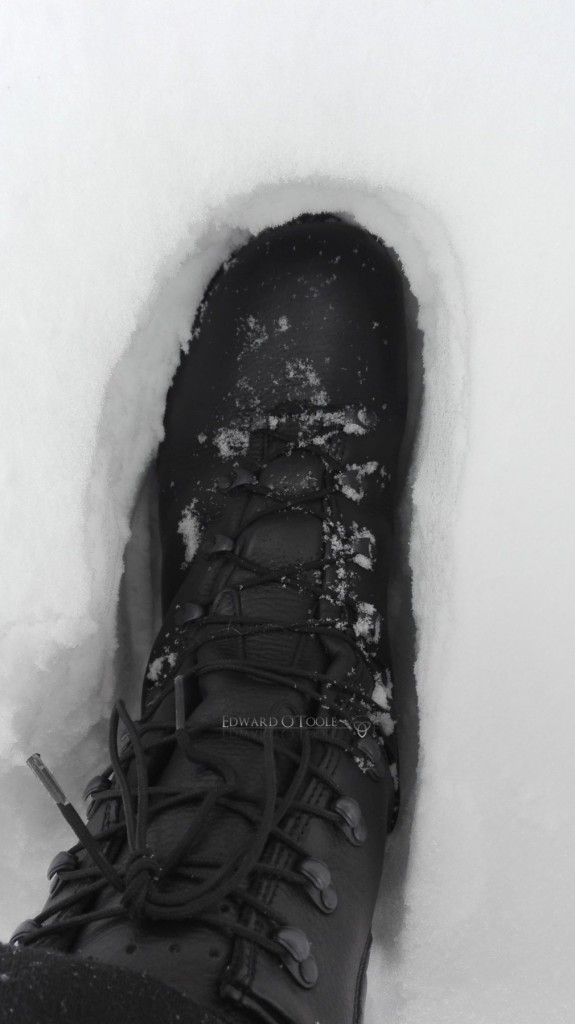 However, due to my bad knee they just caused me too much pain and strain so I sidelined them and went looking for something a little more 21st Century. And I'm very glad I did. I wore them once at a funeral at minus 17 with a wind chill down to minus 28 and I found it impossible to walk in them. Like car tyres (summer, not winter), boot soles can harden into plastic in the cold – these Polish boots might as well have been riding on plastic blocks as I literally had no grip whatsoever on ice or snow. Utterly useless, if not dangerous. I was stunned as I'd have thought the Polish would be used to frozen terrain but I suspect the manufacturer used some cheap rubber composite (they're certainly not Vibram) in their construction. The uppers are toasty but the soles are death traps.
After an immense amount of online research I ordered a pair of Salomon Conquest GTXs. I'll be honest, these boots make you feel like you want to run and jump – they're like trainers/sneakers on steroids. They're perfectly designed for maximum comfort and support and are probably the best pair of boots I've ever owned.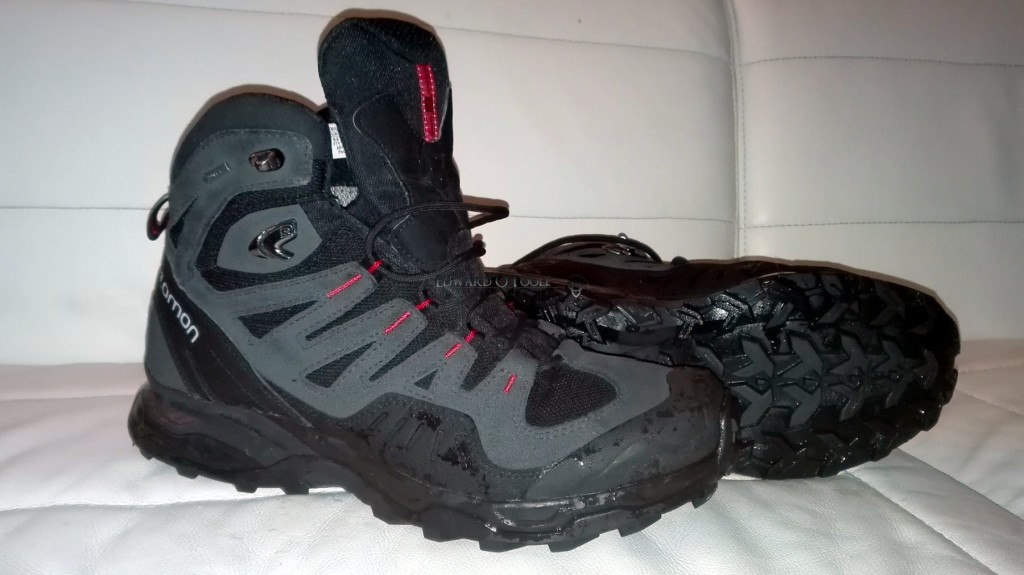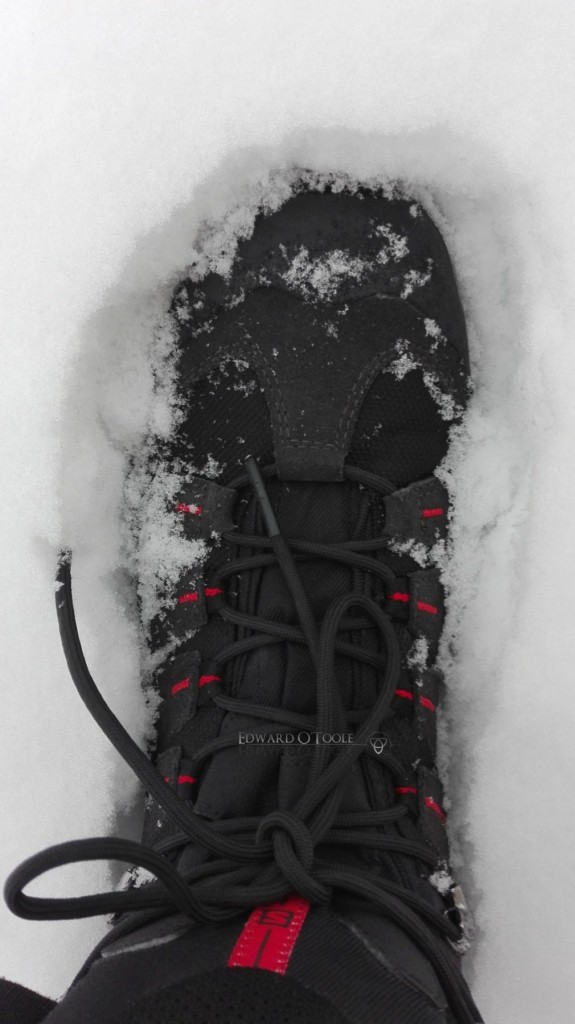 My research told me to steer clear of the budget range of Salomons (anything less than 100 GBP/EUR) and invest a little more into them. Sadly, less than a week after buying them I gave them to my son as the right toe box just crushed my toes. The left foot was fine but the right was almost agonizing. I should really have bought a size larger but I ordered them directly from Salomon here and they didn't have any larger sizes in any boot design.
The next pair I ordered, crossing my fingers this time as they were from Germany, were Timberland Mountain Athletics Lite Trace Mids. A Youtube video of some bloke using them in the snow with crampons sold me on them. They're 100% waterproof due to some weird one-piece construction and they are ultra, ultra, ultralite. They're also comfy and the grip is amazing in the snow (even with most of the rubber removed to bring down weight). Due to their colouring they do take a bit of getting used to, unless you're an exhibitionist. I do like orange in the snow, though.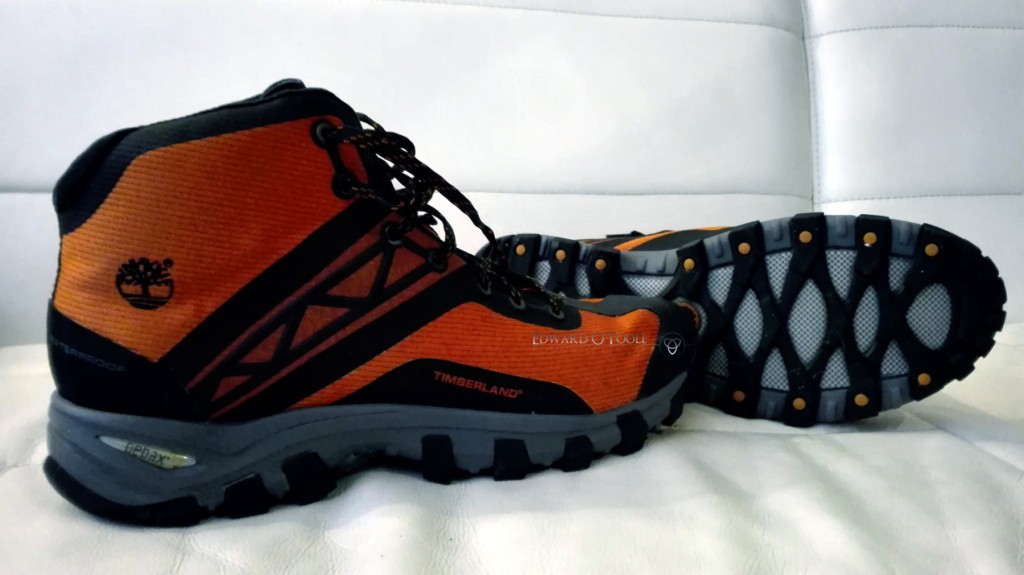 Unfortunately, the first time I did our daily walk I discovered what lack-of-any-padding actually feels like when constantly stepping through an inch thick ice sheet. Also, because they're low-cut they don't offer much protection from deep snow, and I'm not a fan of gaiters….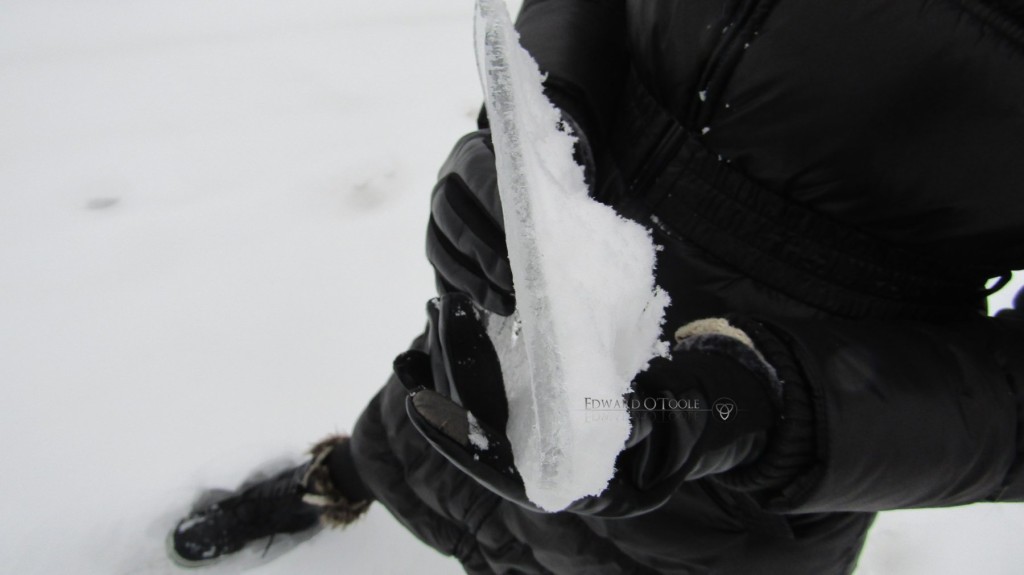 Without padding, the sheets of ice stab into the upper foot and ankle area. Also, without padding they have no way of battling the cold and your feet quickly freeze. I imagine they're great for Spring or Autumn, or even UK winters, but for anything below minus 2 centigrade you'd need to be in constant sweating motion to keep warm. They have a breathable membrane so I'll have to wait and see how they do when the air temperature is warmer – if they become sweat buckets or not.
So I tried again. This time I ordered a pair of Lowa Couloir GTXs, again from Germany although, bizarrely, they're made in Slovakia. These are really more my type of boot. They're fleece lined and have Goretex-lined leather uppers and some strange reinforced rubber lower, with an excellent grip. I've really put these through their paces and, thus far, they've done exceptionally well. However, I would recommend a maximum of minus 15, if not minus 10, for comfort's sake (below that you really need to invest in a proper pair of Arctic boots like Fox's).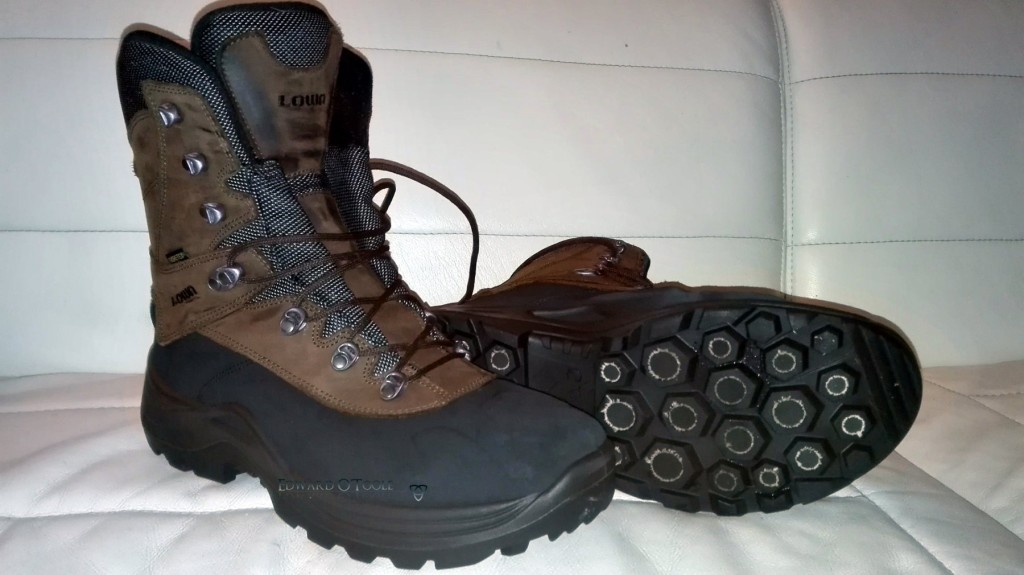 To summarize:
Polish Army Winter Boots
Temp range: 5 to -5 Centigrade (way too warm to wear in normal weather)
Pro
Heavy Duty
All leather
Warm
Good ankle support
Con
Heavy
Useless in real cold due to bad grip
Salomon Conquest GTX
Temp range: 10 to -10
Pro
Amazing ergonomic design
Very robust
Use latest technology
Con
Timberland Mountain Athletics Lite Trace Mid
Temp range: Unknown to -3
Pro
Ultralite
Waterproof
Comfortable
Good grip
Con
Very little ankle support
No padding
Too low for snow
Get cold quickly
Feel every external object
Lowa Couloir GTX
Temp Range: 3 to -15
Pro
Warm
Waterproof
High leg
Very good grip
Con
Old school boot style with no internal ergonomic shaping
Everyone has their own personal likes and dislikes and it isn't until you've actually tried a pair of boots out under the conditions you need them for that you really understand if they're the right ones for you. For now (and we still have a few months of Winter left to go so my opinion might again change) I'd recommend the Lowa Couloirs for an all-round bush/urban boot for a harsh Winter climate, unless Salomon decides to send me another pair in a bigger size and then I'd probably go with them….
UPDATE – Winter 2017/2018
After more time spent with the boots I can now fairly safely update my opinions on them based on experience:
Polish Army Winter Boots
The evaluation remains exactly the same
Salomon Conquest GTX
Absolute crap. I'd one for the more expensive model after reading many bad reviews concerning the cheap construction of more affordable models. The primary complaint had been that the lace hooks were prone to coming off, making the boot unfastenable. it appears that this occurs regardless of the price of the boot. I returned the boots to Salomon but instead of replacing them they just refunded my money. I won't be buying another pair. the lace hook lasted a few weeks at tops. Definitely not recommended.
Timberland Mountain Athletics Lite Trace Mid
Brilliant grip in snow and mud but absolutely useless for walking on hard surfaces such as concrete or ice as they are way too slippy. The minimalist tread is much too hard. Good, light boot though. However, due to its strange construction and short ankle height, the practical use of this boot is very limited.
Lowa Couloir GTX
I absolutely love these boots and they're my daily go-to's. I'm now a huge fan of Lowa and would recommend them to anyone for a multitude of uses