For anyone who's travelled, cities, regardless of the country they're in, start to resemble one another. Of course, each has their idiosyncrasies but, on the whole, as globalization spreads they become harder and harder to tell apart. It's not often that a traveller encounters a city which has a palpable soul. Marrakesh is dusty and exotic, Miami is lively and tropical, Sydney is a melting pot and Zurich is the place to live (if they'll let you stay), but no city is as overtly esoteric as Prague, Czech Republic.
I'll be honest – I hadn't been looking forward to my visit to Prague. It's been many years since I'd visited, never mind lived in, a large city, and I'd grown so used to living in a tiny community in the middle of nowhere that I just didn't think I'd be able to deal with the noise, traffic and crowds. A city is a city, right? Seen one, seen them all. Yes, there'd be places to visit (after queuing with the other 10,000 tourists for several hours), and there would be shops galore, albeit out of my price range – and who shops nowadays anyway when there's Ebay? Plus, I'd really wanted to go somewhere more exotic as, if you've you've been to one Eastern/Central European city, you've basically been to them all. And an 8 ½ hour express train ride each way? I really, really wasn't sold on the idea. I've driven through Prague many times on my way back to the UK and thus thought I knew what to expect.
I was wrong.
Actually staying in and walking around the city was a completely different experience to what I'd been expecting. Firstly, we were lucky to have rented an apartment just off Staroměstské náměstí, the Old Town Square, literally 20 metres from the famous Orloj astronomical clock. This placed us at the very centre of everything. I've never been a fan of tourism, preferring places way off the beaten track, but after living so remotely among a monoculture for so long, it was startlingly refreshing to be completely surrounded by every language, colour and race as the place was packed with tourists. Okay, so the novelty wore off after an hour or so, and moving about became an exercise in patience and frustration, especially as Prague was the hottest place in Europe that May weekend – at 30 degrees centigrade.
We did the tourist thing and visited all the major sites – Karlův most, Charles Bridge, with all its artists and street performers; Pražský hrad, Prague Castle, where I encountered the wandering bard Jiří Wehle (with his reciting of Poe and Goethe accompanied by medieval instruments); Václavské náměstí, Wenceslas Square, where Prague suddenly looks like a modern city again; Josefov, the Jewish Quarter, with its many old synagogues and the exceptionally wealthy shopping street, Pařížská; and many, many other locations.
However, it quickly became apparent that Prague functions on several levels and it's certainly not shy of its history. In fact, two of the major themes in western occultism are promoted openly – alchemy, which appears to be ubiquitous, and the Golem (and its relation to Kabbalah), which seemed to be restricted to the Jewish Quarter. Ghost tours, spooky wax museums, even an alchemy display in the National Technical Museum, were all aimed at the tourist. These added to the overall ambient of the city.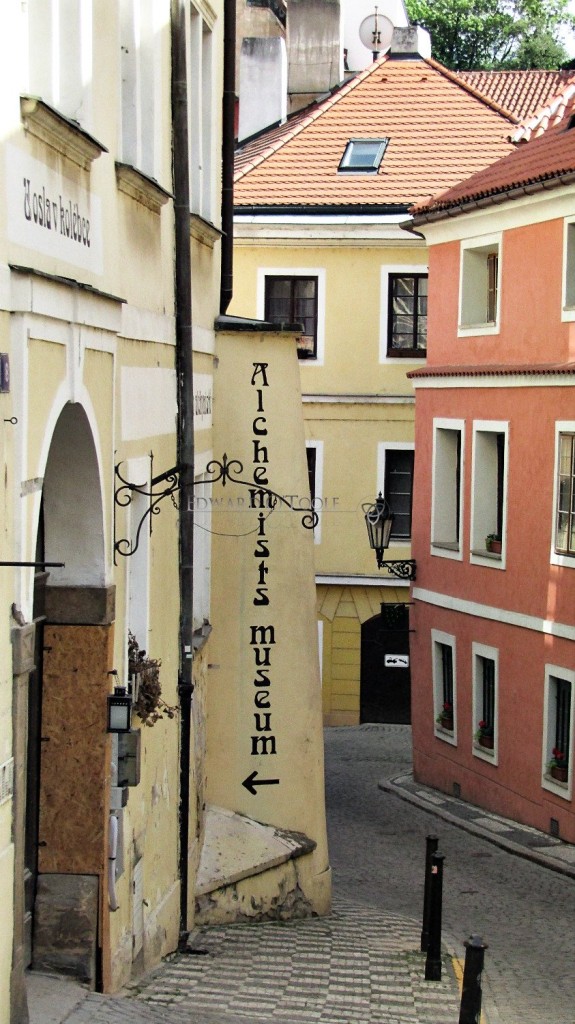 But that is, let us say, on the level of the uninitiated. For those with even a modicum of knowledge of occult history, symbolism and 'legends', Prague seems to drip with the stuff. The occult and dark imagery are literally everywhere. It's been many years since I was last involved with the more unusual aspects of religion, art and philosophy, and wandering around Prague was like taking a refresher course.
The tourist industry obviously earns its keep by utilizing kitsch versions of the city's heretical past, and the average tourist soaks this up.
A kosher pizza being served by a golem in the Jewish Quarter, on the side of a delivery truck, is comical and clever advertising.
However, mere yards away stands the oldest active synagogue in Europe – Staronová synagoga – guarded by a police car with two police officers inside. And it was there that the Golem was summoned – from the Jewish cemetery literally a few yards in the other direction.
Prague is a city of music, literature and culture, with many concerts and exhibitions. While I was there, Goethe's Faust was on at one end of the old town, while its modern version Mephis was on at the other. The dark and creepy Don Giovanni's Ghost statue, by Anna Chromy, sits outside Stavovské divadlo, Prague's Estates Theatre – the location of the premiere of Mozart's darkest opera.
The alien, absurd and futilistic writer, Franz Kafka, is proudly displayed everywhere – ironic as he despised the concept of fame and even burned 90% of his own work so that it would never be read. The Kafka paradox fits Prague well.
In the National Technical Museum, there's a Czech motorcycle from 1930 on display. It was released under the name 'Satan'.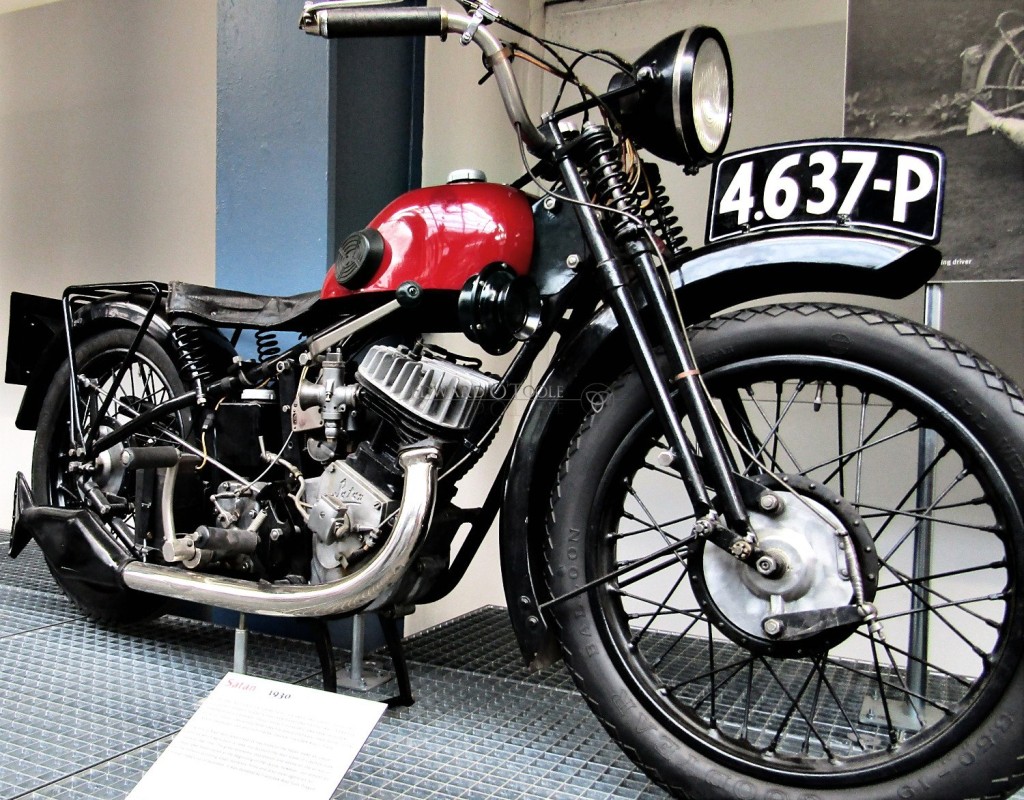 The night we had to leave, ACDC (with Axel Rose as their new singer) were to perform. 100,000 fans turned out to watch the concert. Sadly, the closest I could get due to time constraints was a pub in the Prague 7 district (named after one of my all-time-favourite songs).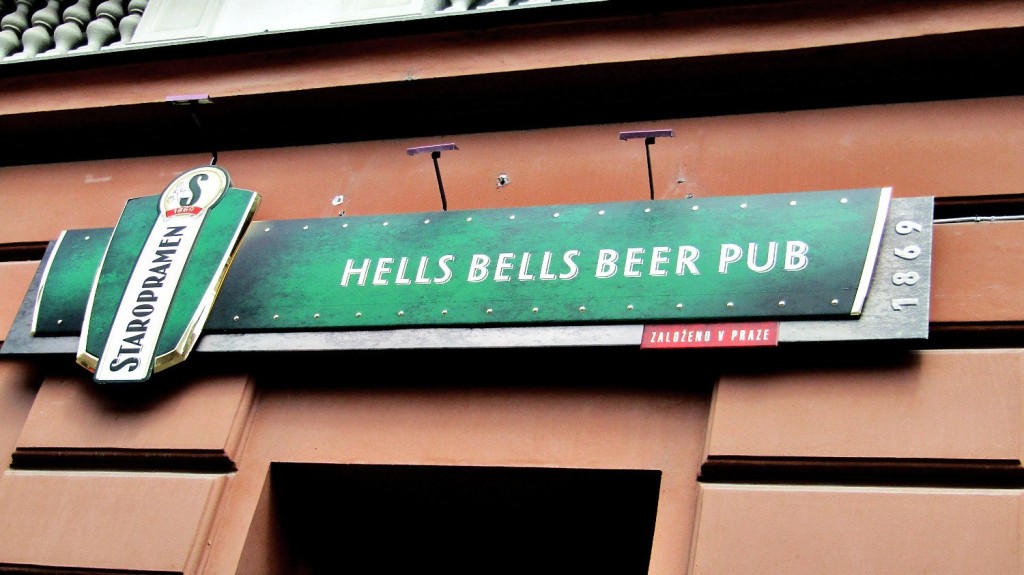 There was even a multi-artist exhibition on in Staroměstské náměstí, just around the corner from where we were staying. It featured Mucha, Dali and Warhol. As Warhol is basically a neighbour of mine and I've already seen his *cough* art, and I'm not into the art deco style of Mucha, I decided to take the opportunity to go see one of my all time favourite artists, Salvador Dali. I think he's a god not just for his work but for being himself. There are very few in this world who can really say that they are themselves, and Dali is most definitely one of them. Sadly, it was just a large collection of lithographs with depressingly large numbers (312 of 496, for example), but one piece really stuck out, struck a chord with me, and fit the overall Prague ambient very well.
And then there are the back streets. Still in the old town but thankfully utterly devoid of tourists due to their being not so welcoming – in fact, dodgy would be a more fitting description – but resplendent in little bars and restaurants. We only popped into this one (I can't remember its name) for a quick drink before dashing for the train, and I was left dumbstruck by what I found inside. Where else would you see the pentacle, hexagram and seal of Solomon displayed proudly on the walls while the chandeliers are made to look like alchemical contraptions? And not a tourist in site. The place was completely empty.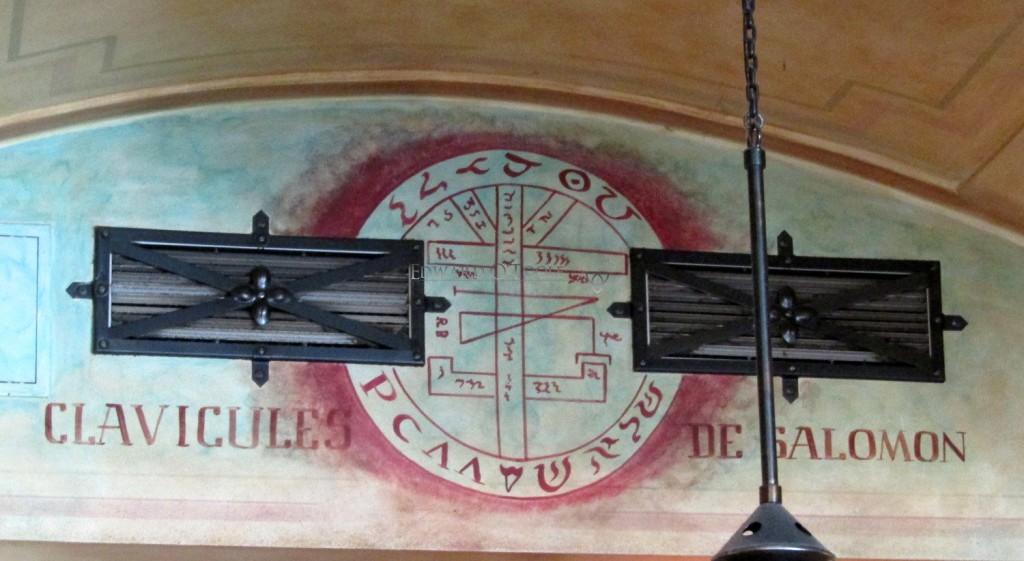 I live in a remote area of outstanding natural beauty and wildlife. But there is a negative side to this. There is no art, no literature, and heaven forbid that you mention the paranormal or anything deemed 'darker'. And, upon encountering Prague, little cogs and wheels began to turn again in my mind. It's been many years since I frolicked with dark art and the dark arts, and visiting Prague was like coming home. I've been stagnating for many years now and, hopefully, visiting that beautiful and ancient city has inspired me to once again explore and create. I'd recommend Prague to anyone, and I seriously don't say such things often.