Yesterday a very special package arrived for my eldest son, Brano. This was the culmination of months and months of research, deliberation and changes of mind. As a graduation present for finishing grammar school with excellent results, and for passing his entrance exams and being accepted into medical school, Brano asked for a sword instead of the usual gold ring or necklace, etc. He's been practicing with wooden and bamboo swords since he was little and he thought it was time he got a real one. As he's an extremely pedantic individual he didn't want any of the generic factory-produced wall hangers and instead began looking for a forge to make one personally for him.
After several forges were contacted in Russia, Poland, Slovenia and Hungary, he settled on Fabri Armorum from Prague, Czech Republic. This brought an additional emotional edge in that Prague is a world-famous medieval city of great historical significance, especially to Slovaks. After initially looking for a 19th Century sabre, he eventually went for a bastard, or hand-and-a-half, sword from the late 13th, early 14th Centuries. The result is amazing. If you could ask the average person what their idea of 'sword' is then chances it are would look almost exactly like the one we received by courier. Along with the additional, but over-priced, leather scabbard, frog and belt.
Brano chose a 1.5 kilogramme practice sword rather than a sharpened one as he uses them just for kata; this means the edges are about 2mm thick. We had many arguments and discussions over why he needed to have a hand-forged blunt sword rather than just get a much cheaper wall-hanger if it wasn't intended for combat. But Brano knows his stuff and is somewhat of an expert in the field, and the sword he eventually got exceeded my expectations. Now I'm jealous. If you ever want to feel like you're in a real life Mount and Blade then get a hand-forged bastard sword.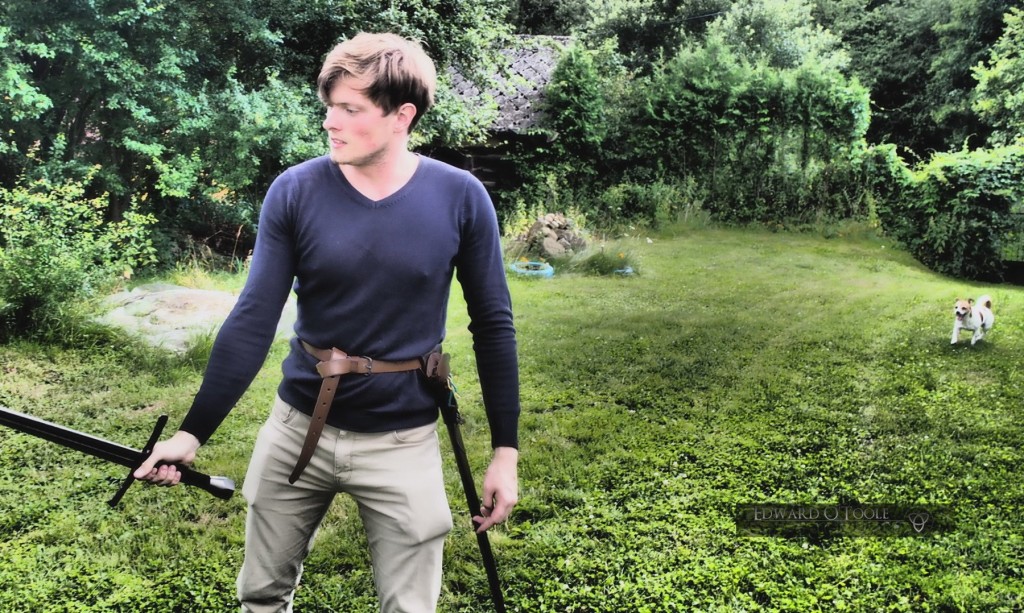 He told me to check out what else Fabri Armorum offers but I refuse to because I know it won't end well with my bank account. I really would like a straight-bladed sabre, or perhaps a Spartan sword, or maybe even a Saxon Seacs for variety…. I'll stop now. One thing I guarantee is that any I ordered, like my own personal Musashi Ichi katana that I use for kata, would have a sharp edge…
The apple really didn't fall from the tree with that one….