Last night was bitch cold. It was only about minus 5 but because it's damp from all the snow melt it felt much colder. But daytime temperatures soared to about plus 7 and I couldn't hold it in any longer. I'd wanted to ride a month ago as traditionally I try to ride at least once per month even through winter but I couldn't even access the door to the wooden garage I store my bike in. Today I was resolute and, after much kicking and stomping in my bike boots to clear a route, I got the garage door open.
Scarlet, my BMW F650GS, started first try and I held the throttle back for a few minutes just to make sure she didn't change her mind. However, getting her out and on to a reasonably snow-less patch of road was a major struggle. I had to kick snow and ice until I reached thick wet mud. Just getting her over those ten feet or so was adrenaline raising as bikes really don't like ice.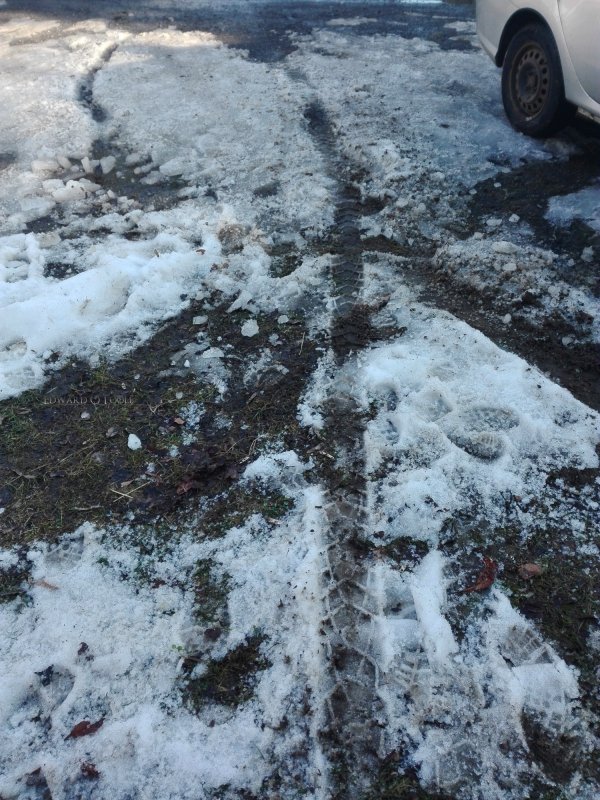 As I hadn't ridden her for a couple of months I let her tick over for a good while before mounting her. My plan was to take her on a short (30 km) trip out to the village house and back as it's not good to hammer an engine that's been sitting in sub zero conditions for a long period. I was concerned about how the road would be, especially once off the lol 'main' road and onto the smaller bush road that winds through a valley flanked by forested hills and a broad stream. There are parts of the road that never see sunlight and, I was to discover, there were still quite a few patches of ice from last night.
Once off the main road there is still snow everywhere and the roads are heavily pitted. Every bend is a gravel pile. My crappy Huawei mobile phone's camera just couldn't deal with the conditions and gave me a 'steamy selfie'.
The journey there was one that filled me with quite a bit of trepidation as I didn't know if I'd even be able to reach the house, but the journey back was a grinny one. For those who don't ride it's extremely difficult to explain but motorcycles induce an entirely different way of seeing the world, along with a unique set of sensations to experience while out there on two-wheels (not even mentioning the longing when not on one). I've been sitting on my arse for over a month, getting more and more sullen and moody as the winter drags on, staring at a monitor or driving a cage.
While I truly loved playing Red Dead Redemption 2 this winter, it really made me want to ride my own steed…
I'll be honest – it was a hassle to get winter-dressed, it was a worry if she'd start, it was incredibly difficult, with more than a few slips and skids, getting her onto the road, and there were several points on the journey where I wasn't 100% sure that we'd remain upright. And now she'll need a major clean to get the mud and ice salt off of her.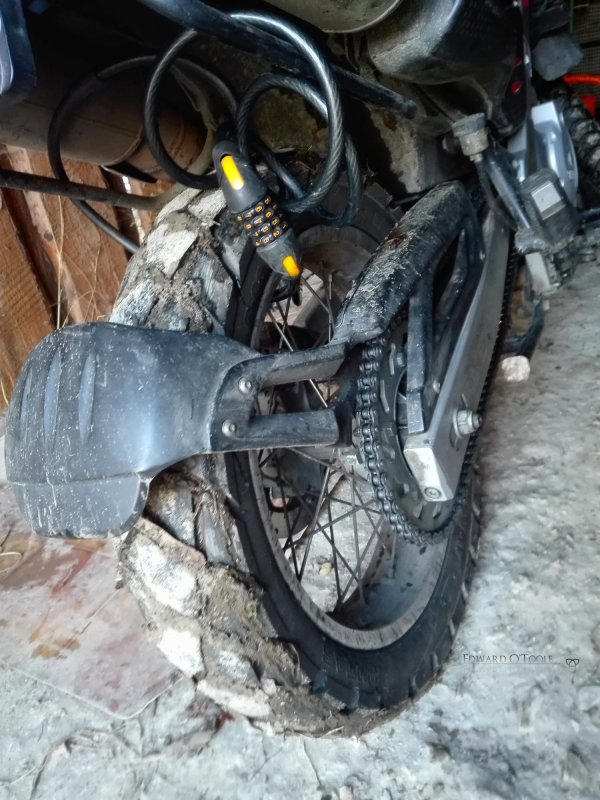 But she lifted my spirits and let me experience a beautiful blue sky winter day (a rarity out my way) as I rode into the cool wind. Today, as with many times I ride a motorcycle, I feel filled with an inexplicable energy. The closest I can describe it as is a true joie de vivre; a second wind for living.
The season start is still at least a month away and I seriously need a new pair of tyres as mine have hardened into plastic and have virtually no grip, but for now I'm both satiated and motivated.
Ride on…