On Saturday I managed to get a little riding in. Scarlet needed her engine turning over so I took her out, although with the heavy side-winds and a temperature just a little too cool for the gear I was wearing, the ride felt more like a chore than fun. I also haven't changed her tyres yet and the old ones are hard and slidy. I ordered a new set of tyres last week and had them delivered by courier. This time around I'd wanted to go 80% road, 20% off-road as I need better traction around bends on normal roads, which is on what the club rides. Ironically, after several days of searching online and finally ordering a set, I discovered upon their arrival that I had in fact ordered exactly the same set she is already wearing – Mitas E-08s. I can literally put my finger between the tread pattern on the rear tyre's rim. Arse.
Sunday we planned to be lazy but the guilt strings started tugging and boredom set in. The better weather conditions outside also suggested venturing outdoors. Luckily, my friend Rusty was also bored at home so we arranged to walk up a steep hill to visit a ruined castle together. We met Rusty at a small village just outside Bardejov, East Slovakia, and I left our car in the church carpark. Rusty had brought along his new toy, a Toyota Hilux, and wanted to do a bit of off-roading before we did the history bit.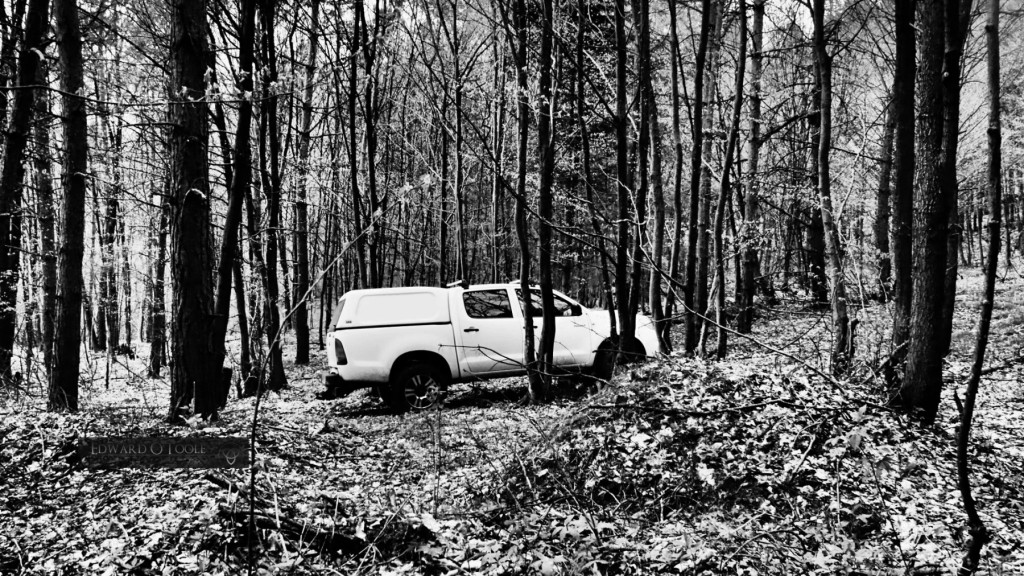 I was very impressed with the car's capabilities, espcially as it is such a long vehicle. We ascended a very long, fairly steep and extremely rocky trail up a hill. There was nothing between us and a several hundred metre plummet to the valley floor below but the Hilux managed to grip even on patches of dusty-sandy soil. I'll be honest – I was nervous. I'm not the ideal passenger at the best of times and that mountain trail – and the possibility of fishtailing or tipping over before hurtling off of the crumbling track into the opening scene of the Italian Job – required a lot of trust. And soul searching. When we finally parked the 4×4, in the middle of a forest, I was actually quite looking forward to a nice relaxing stroll around some castle ruins, before again having to face the same instadeath-evoking expedition back to my own car.
Relaxing it definitely was not.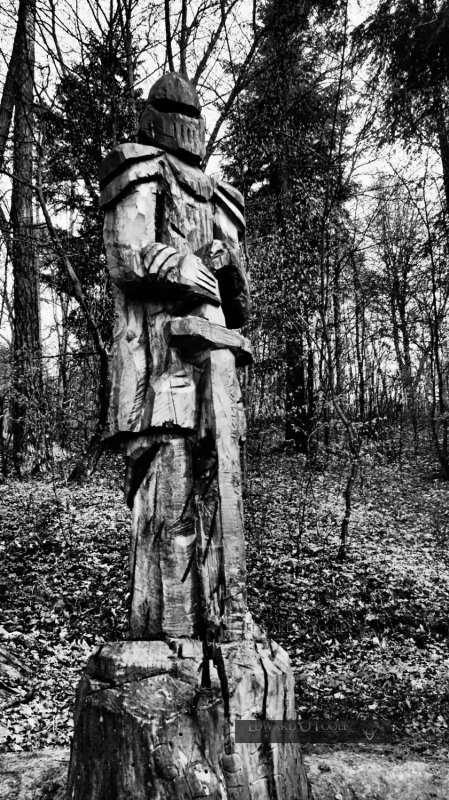 Maybe I'm getting old but my sense of risk-taking has diminished greatly over the years. I have turned into the 'don't run with scissors' man. If Zborov Castle was in the UK, living humans would not be allowed within a 3 mile radius of it due to health and safety concerns. While extremely imposing and impressive, and an incredible memorial to the bloodthirsty history of this region of the Carpathian Mountains, it's an incredibly dangerous site to visit. The large sign above the impromptu wooden scaffolding leading up to a small broken hole in the wall granting entry (while the new oak moat walkway is being constructed) reads "Enter at your own responsibility". You can visit, if you like, but it's completely at your own risk, especially during strong winds.
It's an awe-inspiring, and confusing to navigate, gargantuan, 13th Century castle and outer wall perched on top of a 325 metre-high hill. Its towering walls are literally crumbling edifices of stone and ancient cement. Hard hats should be mandatory. There's a tiny dust track that leads around it but in some places a misplaced step could send you tumbling from heights you definitely wouldn't get back up from if you fell. No handrails, nothing to stop your descent, and what there is of a path is slidy and downwards-leaning. Rusty's photo below only gives the minutest of suggestions of how far down that steep hillside actually goes. I pity invading armies of days yore.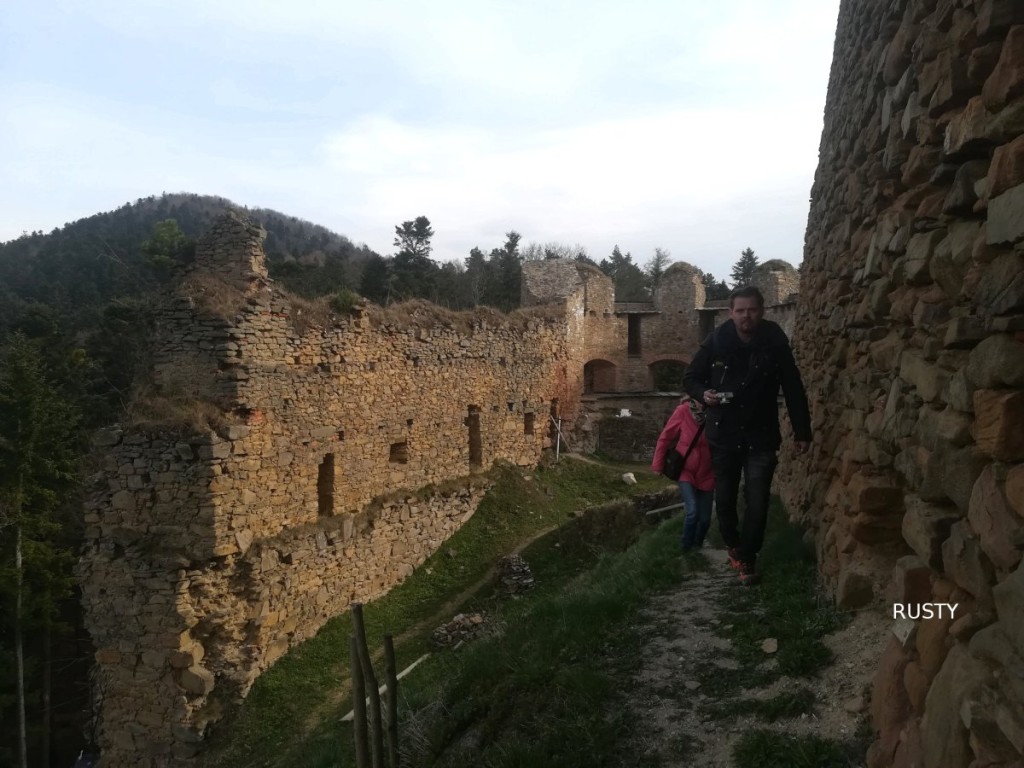 Small parts of the castle and its surrounding buildings are in the process of being reconstructed by a local charity. They even have signs around asking visitors if they could move buckets of sand or piles of rocks to help ease their burden. There are also lots of signs warning against falling rocks.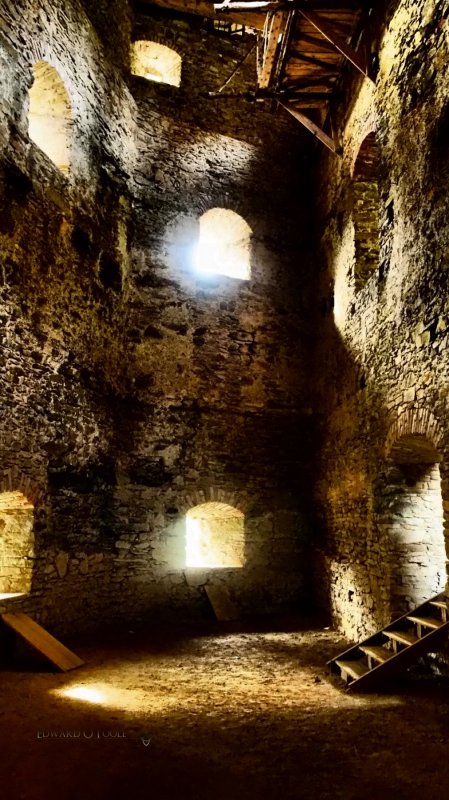 The last time I went to Zborov Castle was alone, over a decade ago, when researching material for my Carpathian Ghost Hunter book. It has changed a lot since then. There are still some creepy locations dotted about within its walls, areas which are utterly pitch black.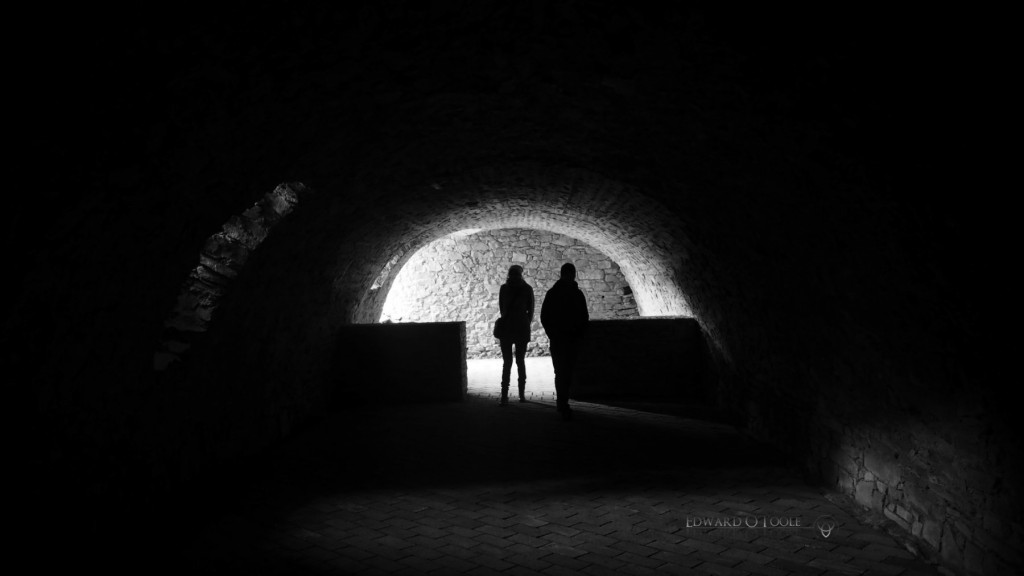 Zborov Castle is a place that looks small from a distance, perched up on its hill on the Svidnik to Bardejov road, but in reality it covers a vast area. There are many locations like this in my region but very few foreign tourists ever reach them. I hope at some point Slovakia stops focusing on car manufacturers and begins using its incredible assets – its evident history and the surrounding nature.
We rounded off the trip with a visit to a local Salaš (Sabaraca), a traditionally-styled wooden restaurant serving traditional food. Rusty had tripe soup, my wife had cabbage soup, and I had a couple of espressos. No comment.
It was a fun, spontaneous day. Rusty and me: