Thanks to the bloody pandemic, our original plan to drive across Europe and follow the Templar/Cathar route across the South of France and the Pyrenees/Northern Spain was out of the question. As was our backup plan to go to Croatia due to Hungary making it impossible for me to pass through. So, right at the end of the summer holidays when we were all sinking into a long-lasting funk, we had the spontaneous idea to go North instead. We have a rule in our family that we have to go to the sea at least once per year (Slovakia is beautiful but land-locked). We also wanted to do a city break and visit a castle, so we decided to head up through Poland.
We booked a couple of modern apartments close to the old centre of Krakow and spent the weekend there. Krakow is stunning and its centre is huge. The weather was scorching and the whole place – from morning until night – was teeming with people enjoying themselves. It was such a culture shock after 5 months of isolation out in the Carpathian bush at the house.
We enjoyed ourselves thoroughly, doing the tourist sites thing, going shopping, drinking in various street cafes, eating at different restaurants (including a very cool Georgian one where all the food looked alien). We walked along the river in the evening while an open air film festival was being shown, and we rode in the Krakow Eye (which was absolutely terrifying with each creak and groan and ping of bolts – I hated it). I even got chance to meet up with an old friend of mine, Mellon, a member of Cakra Riders MC Bali and owner of the renowned Mellon Harley Davidson Custom shop. We sat there catching up whilst drinking iced fresh orange on a scorching day in one of the most beautiful cities in the world. Really cool.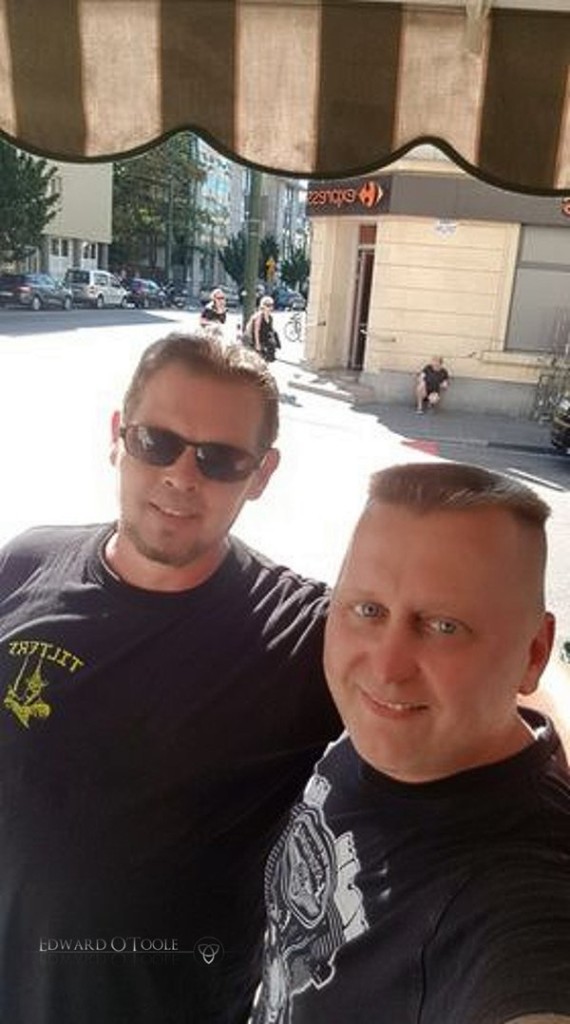 We spent a morning going around the Botanical Gardens and they're definitely worth visiting. I discovered a particularly belligerent red squirrel who grew annoyed with me taking photographs of it so it started dropping nuts on my head.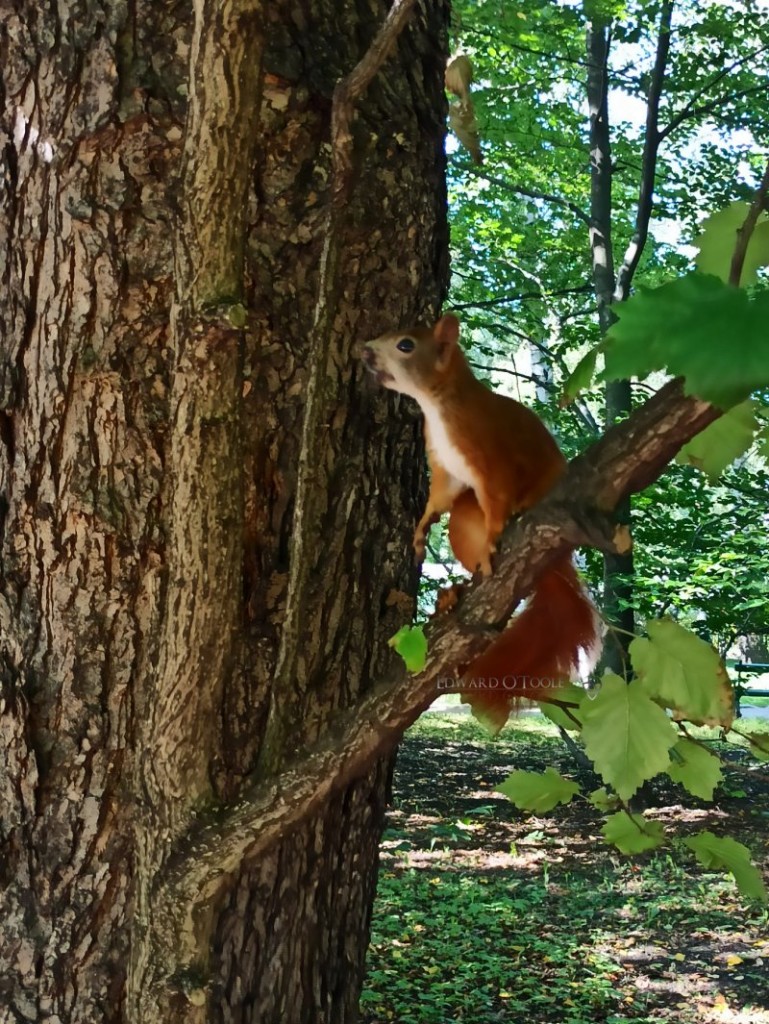 After Krakow we headed on our gruelling journey north to the Baltic. We had to make an impromptu stop en route so I could be interviewed live on air on Talk Radio UK by DJ Kevin O'Sullivan about prepping (whilst pulled over in a layby in the middle of nowhere).
For the next 3 nights we stayed at a faux manor house close to Gdansk – http://www.bursztynowepiaski.pl/en/. The Baltic Sea was a kilometre walk through creepy, dead, Baltic forest, with absolutely no people around but plenty of road signs warning about moose. Everywhere is just sand so the only things that grow are pine trees and a lichen floor. Really weird place, and sand is horrific to walk through over any distance.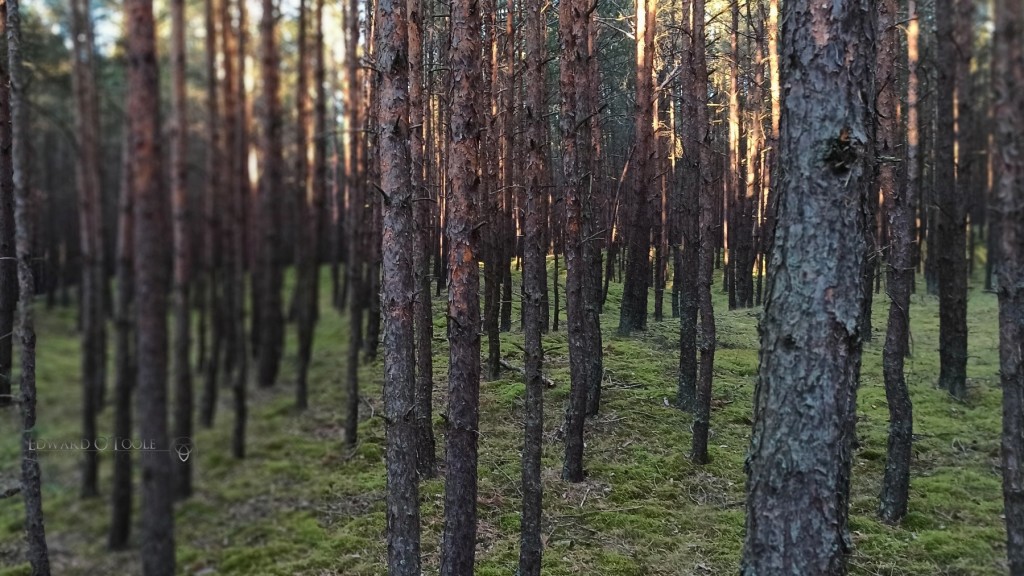 It was amazing to see the sea after being surrounded by green hills and forests for so long. It's such different eye fodder. When we arrived, the weather had been extremely hot so the beach was absolutely littered with jelly fish (something my friend Mellon had warned me about), but after the weather cooled they disappeared. We swam a couple of times briefly, but symbolically our job was done. We'd attained our goal. It's incredible to think you can basically just sit in your car, keep driving and eventually you'll hit the sea. It just requires determination (and some cash). We'd have deeply regretted it had we not made the effort.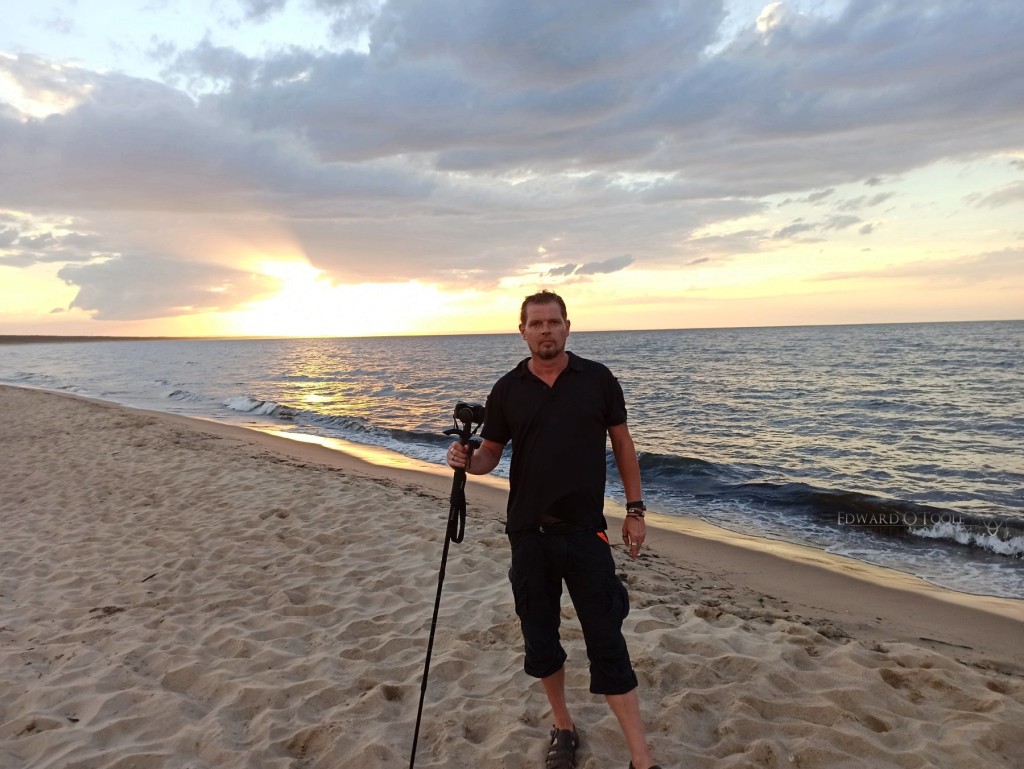 Gdansk was a major surprise. Never in my life had I planned to go there as I remember the images shown on TV back when Lech Walesa (who turned out to be a KGB informant) was causing an uproar with his Solidarity movement in the early 1980s. It's true that it is a major shipyard but the centre is amazing.
It's like a cross between Liverpool and Rotterdam. Gdansk is the centre of the world amber trade so that pretty much dominates the theme of the place. Sitting at street cafes (or in a restaurant eating fish and chips) while a pirate ship sails by is awe inspiring. Again, in the middle of a pandemic, the city was alive and buzzing. It's a place I'd really recommend.
With the city breaks ticked off our list we headed to Malbork Castle. As we couldn't visit the Knights Templar, a pilgrimage to the seat of the Teutonic Knights' empire would have to do (Deus Vult!). Malbork is the largest brick castle in the world and it's extremely imposing and has a long history of battles.
There's something really missing there, though. The GPS-based audio guide tour is cool (and over 3 hours long) but all the rooms are basically empty and only the narrator explains what was once in them or what they were used for. I don't know if the Polish don't want to promote the Teutonic Order for some reason but as one of the largest tourist destinations in Poland they could make a bit more of an effort – some models, or sounds or smells (think Jorvik) for immersion. The castle is half the size of the Vatican, the smallest country in the world, so there are a lot of empty rooms….
And now Summer has ended. we managed to squeeze in a road trip but that just left me wanting more (similar to when we did the Alps last year). I still haven't been to Lithuania, Latvia, Estonia or Finland, but we just didn't have enough time. Plus, there was the little problem of Kaliningrad (Russian border – 56km) in the way, meaning instead of just heading East along the coast I'd have had to travel back down to Warsaw and then back up again to avoid it – an extra 12 hour drive. Maybe next year. It's definitely on the cards.